Rachel Fink
LPC
I am a licensed professional counselor and find joy in working with children, adolescents, and young adults who struggle with anxiety, depression, past or present trauma, significant life changes, the affects of divorce, and other life challenges.
When you come to my office, I want you to feel comfortable and safe while we focus on developing healthier coping skills, changing negative self talk, and finding ways to achieve your goals. Therapy can not only help decrease uncomfortable symptoms, but it can help you find a better understanding of yourself.
My role will be to utilize a variety of evidence based therapies including cognitive behavioral therapy, dialectical behavior therapy, and acceptance and commitment therapy to fit each person's individual needs. My goal as your therapist is to help you build on strengths you already possess and reduce any unhealthy patterns of thinking to help you achieve what you want in life.
I received my bachelor in arts degree in psychology at St. Leo University, then went on to receive my Master in Counseling degree at Oakland University. I then began my career in private practice providing individual counseling.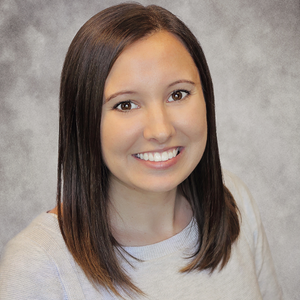 Adult Individual (18+), LGBTQ+, Teens (13-18)
ADHD (Non Medication Treatment), Anxiety, College Students/Transitions, Depression, Grief, LGBTQ+ Transition Support, Life Transitions, Panic Disorder, Post Abortion Support, Relationship Issues, Self Esteem, Sex Positive/Kink Allied, Stress, Trauma/PTSD
Cognitive Behavioral Therapy (CBT), Strength-Based Therapy
Currently Not Accepting New Clients