Therapy for Your Child
Therapy can be advantageous for children aged 4-10, similar to how it can benefit adults. Nonetheless, as children use a different language than adults, effective therapy necessitates a distinct approach. Our proficient therapists implement a combination of cognitive behavioral therapy and play, guaranteeing optimal results for your child. By fostering a secure and nurturing bond, children can express themselves freely. Our environment offers each child a welcoming and receptive space to resolve their problems and alleviate their stressors. Consequently, children can acquire invaluable coping mechanisms that will aid them throughout their lives. As a result, they can develop positive growth and increased self-confidence.
---
Behavioral Struggles at home & school • Attention Difficulties (ADHD/ADD)• Life Transitions • Experiencing Adoption/Foster Care • Grief
---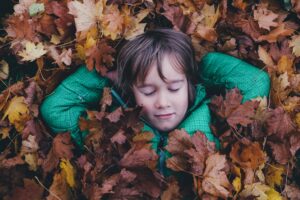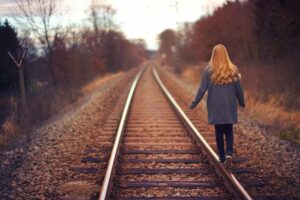 Adjusting Adolescents
Therapy for adolescents, aged 11-14, can assist them in resolving a range of issues, including trauma, stress, emotional struggles, social challenges, and intellectual barriers. By utilizing cognitive-behavioral and rational-emotive approaches, therapists at Spring Forest Counseling & Wellness aim to broaden the cognitive capacity of adolescents, enabling them to manage their emotions and deal with identity-related concerns healthily. Our therapists collaborate with adolescents to brainstorm solutions to their problems, imparting skills that help them regulate their emotions and navigate life's opportunities more effectively.
---
Depression • Anxiety • School & Social Stressors • Life Transitions • Grief • Discovering Identity
---
The Teenage Brain
As teenagers age 15-18, parents may start to encounter communication difficulties. At Spring Forest Counseling & Wellness, we understand the challenges teenagers face, and our therapists are well-versed in the language of youth, offering a safe and nurturing environment where teens can feel heard. We recognize that teenagers often confront challenging and complex issues that can be uncomfortable to talk about, such as depression, anxiety, feelings of isolation, bullying, substance use, sexual identity, and other sources of stress. Our therapists approach each teen as an individual and adapt to their unique needs, communicating in a way that fosters emotional regulation, promotes self-discovery, and encourages positive thinking. Our goal is to meet teenagers where they are in their personal journeys so they can grow and thrive with the support and guidance they need.
---
Depression • Anxiety • School & Social Stressors • Life Transitions • Grief • Discovering Identity
---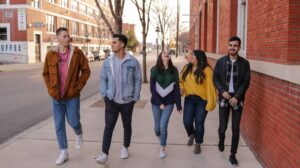 Ready to get started?
If you think your child, adolescent, or teen could benefit from counseling, we are here to help.
Contact us to inquire for openings at our Okemos or Grand Rapids locations, or virtually.
Mental Health Resources for Children, Adolescents & Teens