Mary McGuire
MA, LMFT, LBSW
Since 2000, I have served in the non-profit, community mental health setting as well as, private practice; assisting individuals, couples, and families in finding the balance they seek. Over the years, it has been my privilege to witness, first hand, the unique beauty of each life I have been asked to be a part of. It is my responsibility to meet all clients where they are at and support them on their journey toward finding balance and achieving their goals. To accomplish this, my
approach is strength based, person-centered, and systems' focused. Additionally, I believe the rapport developed is of utmost important to the therapy process. Therefore, I am always genuine, honest, empathetic, forthright and kind! I truly believe that: respect, grace, and mercy are to be freely given to others, in order to foster a sense of safety and nurture the strength necessary to do the work that growth and healing require.
My hope is that my clients feel safe and supported as they work through the stressors impacting their lives, whether those are: physical, emotional, social, sexual, or spiritual in nature. Part of the therapy process is helping develop new coping and communication skills, as well as mindfulness practices. My role is to challenge as well as, support and encourage. It is from the challenges that the greatest growth occurs. It is through support and encouragement that strength and motivation flourish. It is truly an honor to be entrusted by children, teens, and adults to walk with them through the joys and challenges of life.
A note on teletherapy: I began providing teletherapy in March, due to the Corona Virus state shutdown. Initially, I too had concerns about how a screen in between would effect the treatment process. Fortunately, my clients and I have found it to be a wonderful, effective tool for providing 'face to face' therapy, while keeping safety first and foremost. Clients have been very pleased with the ease of the various platforms used, as well as the convenience of being able to "connect and work" from anywhere they choose. I am so very pleased to be able to continue as a teletherapy provider. My hope is that it continues to open the door for even more people to have access to mental health services.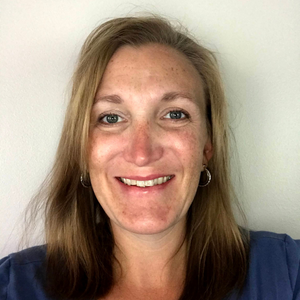 Adult Individual (18+), Couples, LGBTQ+, Teens (13-18)
ADHD (Non Medication Treatment), Adoption, Anxiety, Caregiver Fatigue, Chronic Illness/Chronic Pain, College Students/Transitions, Depression, Grief, Infertility, Mood Disorders, Panic Disorder, Postpartum Depression, Relationship Issues, Self Esteem, Substance Abuse, Trauma/PTSD
Attachment, Cognitive Behavioral Therapy (CBT), Gottman, Mindfulness, Play Therapy, Trauma Focused Cognitive Behavioral Therapy (TF-CBT)