Jessica (Mariano) Bonneville
MA, LPC, MITS
My goal as a therapist is to help you reach your potential and to become that person who you truly want to be! I create an environment of empowerment and strength for my clients as they explore ways to promote their most healthy self. I focus on your needs and what unique solutions will help you seek your best self through many trusted therapy techniques. We explore your passions individually and work together on building a holistic approach, that will lead to an empowered client centered journey. It is my belief that this path will lead the client to a stronger & more confident self.
I began my journey as a therapist working with individuals experiencing a crisis through suicidal ideation, sexual assault, or other forms of trauma. Prior to private practice, I spent five years working with individuals who required inpatient treatment through hospitalization. I have provided trauma-informed training's and education on LGBTQ+ issues to other mental health therapist, counselors, social workers and Kent County Law Enforcement. I dedicated time to the panel of advisors for the movie "Hope Bridge" bringing awareness to suicide prevention, and published several articles relating to our youth, mental health awareness, the need for wellness surrounding holidays, and encouraging women to promote their most health lifestyle. I continue providing training's in the Kent County & the Lansing area related to Trauma-Informed care, and providing debriefings for individuals, companies and groups working through traumatic events.
I am the co-founder of the non-profit -A Way Out, where we empower and educate children & adolescents along with their care provider(s) on the signs and symptoms of sexual abuse with the hope of stopping further victimization. Most recently I have began working alongside the Human Trafficking Task Force and have completed my training as a facilitator to educate others, with the hope of eradicating Human Trafficking. I also hold a certificate in the three tier training for Star Behavioral Health Providers to work with veterans, service members, and their families. Lastly, I am the Capital Regional Ambassador for the Michigan Health Counselors Association an organization committed to development & empowerment in the mental health counseling profession and promoting mental health for the community.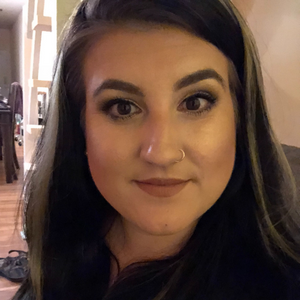 Adult Individual (18+), LGBTQ+, Veterans/Military
Anxiety, Career Counseling, College Students/Transitions, Depression, Identity/Gender Identity, LGBTQ+ Transition Support, Obsessive Compulsive Disorder, Panic Disorder, Poly Relationships, Post Abortion Support, Relationship Issues, Self Esteem, Sex Positive/Kink Allied, Somatic Symptoms, Trauma/PTSD
Acceptance & Commitment Therapy, EFT, Mindfulness, Prolonged Exposure
Currently Not Accepting New Clients