Angie Sattler
LPC
At its core, counseling is about meeting a client in a place where he or she no longer wants to be, doesn't belong, or isn't satisfied with. That place might be a dark hole filled with trauma, grief, pain, confusion, or simply a place that no longer fits. For each client, my task is to determine what role he or she needs from me. For some, it is simply listening, validating, and encouraging. For others, it might be exhorting, challenging, or teaching. Each client, each session, and even each moment may require something different. I view understanding each client's needs to be of greatest importance.
I am passionate about working with couples who want to increase their life-satisfaction, learn to communicate effectively, reignite their connection, and process their grievances while maintaining their relationship. However, a great deal of my counseling experience has also centered on helping couples and individuals make difficult choices about their relationships, such as setting boundaries, determining when to stay or go, or when and how to seek help and protection. Working with couples has become one of my life's greatest joys.
I also work with individuals who are experiencing depression and anxiety, and with those struggling in an abusive relationship or a dysfunctional family. Anxiety often looks different for each client. Helping clients understand and cope with their anxiety is particularly rewarding for me. Much of my professional experience has involved working with the court system helping parents in high conflict divorce and with difficulties of co-parenting. The challenges we face in life are hard, but we don't have to face them alone.
Author and speaker, Anthony Robbins, said, "The way we communicate with others and with ourselves ultimately determines the quality of our lives." I would add that change is painful only until we are willing to be different.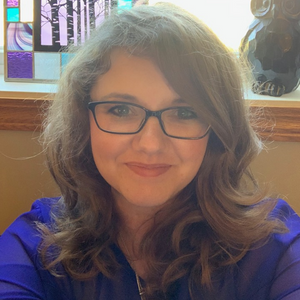 Adult Individual (18+), Couples
Anxiety, Depression, Grief, Life Transitions, Parenting, Peer Relationships, Self Esteem, Stress, Trauma/PTSD, Women's Issues
Currently Not Accepting New Clients