Sarah Schwegmann
LMSW
One of my guiding beliefs as a therapist is that you already possess the strength, ability and innate qualities needed to grow and change, we just have to work together to identify and remove the obstacles standing in your way from becoming your best self. My goal is to help you discover realistic solutions to problematic patterns of thinking and behaving that are keeping you from feeling your best, and learn coping skills that produce lasting change in order to live a more fulfilling life.
I am a licensed clinical social worker and I enjoy working with adults, teens & couples. I strive to create a warm, supportive, and safe environment to help you explore thoughts, feelings, and behaviors with curiosity rather than judgement. I believe that meaningful connection starts with empathy and the acknowledgement of the courage.
One of the most rewards of therapy for me is helping my clients achieve those aha-moments by offering new perspectives on problems that have been keeping them stuck. When we begin to challenge negative self-defeating thoughts, it changes how we feel for the better, and ultimately allows us to change how we live our life and how we relate to ourselves.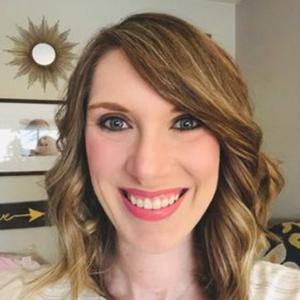 Adult Individual (18+), Couples, Teens (13-18)
Anxiety, Caregiver Fatigue, College Students/Transitions, Depression, Eating Disorders, Grief, Life Transitions, Postpartum Depression, Self Esteem, Somatic Symptoms, Stress, Trauma/PTSD
Acceptance & Commitment Therapy, Cognitive Behavioral Therapy (CBT), Mindfulness, Prolonged Exposure, Trauma Focused Cognitive Behavioral Therapy (TF-CBT)
Currently Not Accepting New Clients