Katie Kilmartin
MA, LPC
I work with individuals to recognize and embrace their strengths to overcome life's challenges. It is about overcoming the obstacles that get in the way of you being your best self and reaching your goals. It is a priority for me to make sure that I am working at my client's pace to address their needs and their concerns in a way each person feels heard and validated. As a trauma informed therapist I will find ways that are tailored to meet your goals and that address what is currently happening in your life. Through the process you will develop new ways of interacting not only in your relationship with yourself but in every relationship you have impact.
Our mental and physical health directly affect each other and I utilize techniques that bring both into the room. I have been trained in multiple trauma approaches; these tools give me the ability to be flexible in treatment using what is the best fit for you. The foundation of my work is to empower my clients to create success with present day issues and to understand how the roots of their past have impacted the present. My specialization in couples and family therapy allows me to understand the often complex and challenging dynamics of any relationship we have and how enhanced communication will create more intimate and authentic relationships.
My expertise has provided opportunities to develop and create training's on how trauma impacts children as well as how to effectively parent children who have been through trauma. I have presented and trained Ottawa County school Psychologists, community members, mental health providers, as well as other professionals. I have been on panels discussing sexual assault and the impact it has on a person and and their successful outcomes. I not only have been a direct responder to sexual assault or domestic violence incidents, I have helped many survivors and families of all ages and genders heal from this. While trauma informed care has been a specialty in my career, I have spent much time working with general mental health in the inpatient, partial hospitalization, and outpatient settings. Treating and understanding the full impact that depression, anxiety, suicide, self-harm, and general life stressors has on a person is crucial to my work. Understanding how to overcome, and achieve your personal goals and create the life you want is at the core of my work.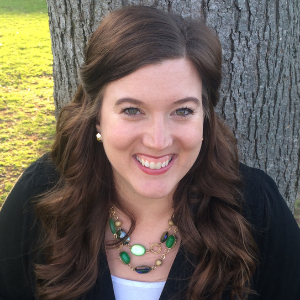 Adult Individual (18+), Couples, First Responders, LGBTQ+, Teens (13-18), Veterans/Military
Anxiety, Bi-Polar Disorder, Caregiver Fatigue, College Students/Transitions, Depression, Grief, Mood Disorders, Panic Disorder, Poly Relationships, Self Esteem, Self Harm, Somatic Symptoms, Stress, Trauma/PTSD
Cognitive Behavioral Therapy (CBT), Prolonged Exposure, Trauma Focused Cognitive Behavioral Therapy (TF-CBT)