Joshua Turchan
PhD, ABPP
Many of our problems originate from, or impact, how we are relating to others in our life. Therapy becomes a place where we can get in touch with hurts of the past and of current life that are making us feel stuck. I believe that the therapeutic relationship is one where that emotional pain can be looked at and felt in a new way, and therefore giving you a new way to think and feel within the world and reclaim a part of yourself that seemed to be missing. I work well with those who want to understand themselves more, have been struggling with their interpersonal relationships with others, or have persistently not felt good about themselves. I have interest and training in working with complex trauma, survivors of sexual assault, issues related to family-of-origin, depression, anxiety, adjustment, and personality disorders. I utilize a multicultural framework with all clients and we may explore how different aspect of identity may influence what is bringing you in to treatment.
I utilize a collaborative approach to care, one where you can be your whole self without fear of having feel judged or have to hide parts of yourself. My therapeutic style can be described as an integrative relational and psychodynamic approach to psychotherapy. I utilize evidence-based practices combining cognitive-behavioral and relational psychodynamic psychotherapy as a way of helping you address what is bringing you in.
I am a licensed psychologist with a doctoral degree in Counseling Psychology. I received my doctoral degree in Counseling Psychology rom Auburn University and a master's degree in clinical psychology from University of Detroit-Mercy. I have trained and worked in a variety of settings including residential substance abuse facilities, state psychiatric hospitals, university counseling centers, community clinics, and private practices.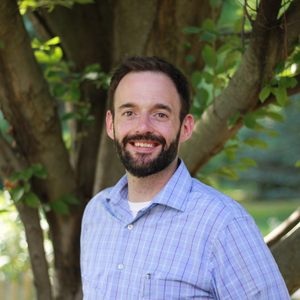 Anxiety, Career Counseling, College Students/Transitions, Depression, Infertility, Relationship Issues, Stress, Trauma/PTSD
Currently Not Accepting New Clients