Danielle Sharrah
LPC, CAADC
Life is a complex journey that can bring both amazing highs and life-altering lows. We can be faced with difficult challenges, unexpected changes, and raw emotions that our current coping skills aren't equipped to manage in a healthy way.
My passion is joining and supporting others on their journey when it feels too difficult to continue navigating alone. I believe healing is a lifelong journey and I strive to create a warm, non-judgmental atmosphere that fosters exploration, vulnerability, humor, and growth towards whatever changes you would like to make. While we're all doing the best we can with what we know, there can be times when support from an outside source can help us learn how to thrive through those lows versus just survive.
I began working in the social services field as an undergraduate in 2010 which has provided me the privilege of working with a wide range of individuals, presenting concerns, and treatment settings. My job history includes providing direct care at a homeless, runaway, and at-risk youth shelter; coordinating services at a domestic violence shelter; supervising parenting times for victims of domestic violence; supporting women facing unplanned pregnancies; and counseling adults struggling with addiction. I enjoy working with clients of all cultural, socioeconomic, and ethnic backgrounds, as well as those identifying within the LGBTQIA+ community.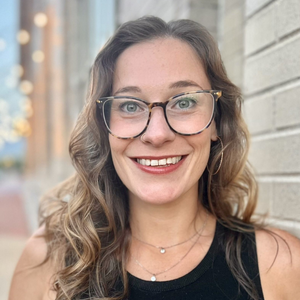 Adult Individual (18+), LGBTQ+, Teens (13-18)
Anxiety, College Students/Transitions, Depression, Grief, Mood Disorders, Post Abortion Support, Relationship Issues, Self Esteem, Sex Positive/Kink Allied, Stress, Trauma/PTSD
Acceptance & Commitment Therapy, CADC/CAADC, Cognitive Behavioral Therapy (CBT), Mindfulness