Sydney Sturm
LMSW
I believe that the foundation of mental wellness is about building relationships and helping those gain a better understanding of themselves and others. We all have unique strengths, challenges, and life stories. My goal is to provide a welcoming and non-judgmental atmosphere, where together, we can write a story that honors the life you've led and bring the life you want into focus.
I obtained my bachelor's degree in psychology and sociology from Hope College in 2011 and continued my educational career earning my master's degree in Social Work from Western Michigan University in 2015. Over the last 7 years, I have gained knowledge and experience while providing therapy to individuals experiencing a broad array of mental health and substance use disorders in both inpatient and outpatient settings, as well as working within the child welfare system. In addition to my professional training, I bring lived experiences into my therapy practice. My learned experiences working with LGBTQIA+ identifying teens navigating their identity provided me the opportunity to teach harm reduction skills & advocacy work within the community.
When you start therapy with me, you will find a safe space that is created by welcoming diversity while honoring your individuality during the process. I enjoy working with clients of all cultural, socioeconomic, and ethnic backgrounds, as well as those identifying within the LGBTQIA+ community.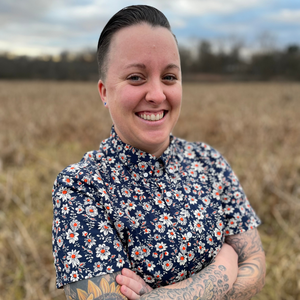 Adult Individual (18+), LGBTQ+, Teens (13-18)
ADHD (Non Medication Treatment), Addiction- Video Games, Gambling etc., Anger Management, Anxiety, College Students/Transitions, Depression, Eating Disorders, Identity/Gender Identity, LGBTQ+ Transition Support, Mood Disorders, Panic Disorder, Self Esteem, Stress, Substance Abuse, Trauma/PTSD
Cognitive Behavioral Therapy (CBT), Meditation, Mindfulness