Lindsay Allarding
LMSW
I strive to create a safe, nonjudgmental space for individuals and couples to have their stories heard and their thoughts and feelings acknowledged, respected, and cared for. I use a person-centered approach so that my clients can address their concerns at their own pace in a supportive space that honors what has meaning to them: past, present, and future. I work with my clients to build a deeper awareness about themselves and their experiences - including their strengths and inherent ability to be resilient and adaptive - in order to foster self-compassion, healing, and change.
I believe that it is the role of the therapist to act as an informed, empathic guide during this process, but that wisdom and resolution ultimately come from within you. My areas of practice include anxiety in its various forms, self-esteem, life transitions, identity, attachment, trauma and PTSD, depression, women's issues, LGBTQ+ challenges, and relationships (family, peer, romantic). I utilize evidence-based approaches to therapy that are mindful, culturally-sensitive, trauma-informed, interpersonal, integrative, and experiential. I am also trained in somatic and attachment-focused Eye Movement Desensitization & Reprocessing (EMDR) therapy.
Much of my practice is based on the EMDR model, but I also incorporate elements of different models depending on an individual or couples' unique needs. Therapy begins with empathy and understanding. I am committed to building a positive, collaborative, and open therapeutic relationship. I love working with people and feel honored to get to know them as we explore the ups, the downs, and the in-betweens of life. I welcome all the parts of you! I received my B.A. in psychology from Michigan State University and a Master's degree from the University of Michigan School of Social Work. I have been in private practice since 2015 and have also worked in the nonprofit sector. I truly believe in social work values and have a strong commitment to social justice.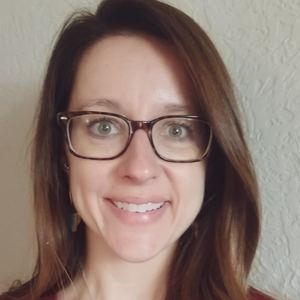 Adult Individual (18+), Couples, LGBTQ+
Anxiety, Depression, Mood Disorders, Relationship Issues, Self Esteem, Sex Positive/Kink Allied, Somatic Symptoms, Trauma/PTSD
EMDR, Mindfulness, Trauma Focused Cognitive Behavioral Therapy (TF-CBT)